We don't just stop at cedar strips. Since we are into wood it only makes sense that we also manufacture Masts & Spars for smaller craft. We have a soft spot for Iain Oughtred designs which are a pleasure to look at as well as a pleasure to build and nothing finishes then off more nicely or any craft for that matter than a well crafted set of timbers.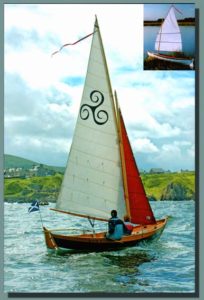 These components are made from dense tight grained Yellow Cedar, Old growth Fir, or Sitka Spruce depending upon availability.
Send us a copy of your timbers drawings with all sizes included and we would be pleased to quote you on a set of custom made  timbers ready for you to apply your preferred finish. These components are shipped in the Totem Box for added protection.