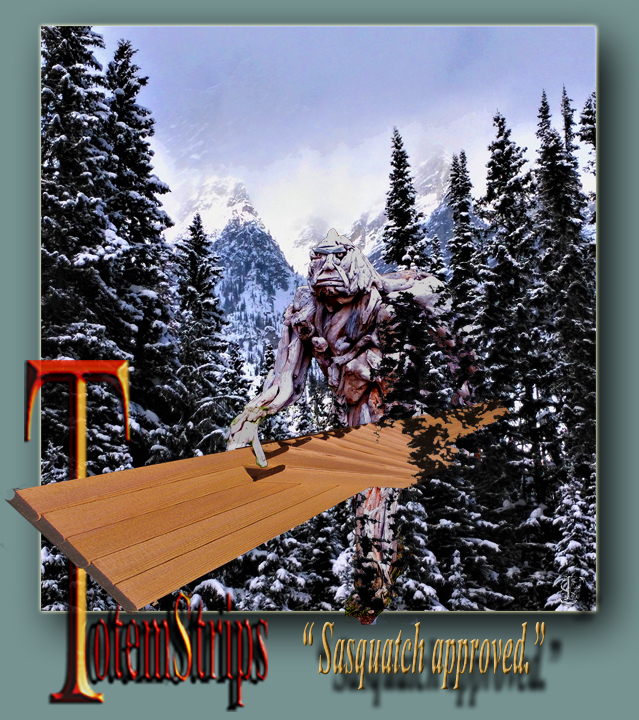 "SASQUATCH" , By Alex Witcome, of "Drifted Creations"
Photoshop artwork with permission by "TotemStrips"
Being located in the heart of Vancouver Island allows us to find our Cedar direct from the source. We work with small independent sawmill owners who have access to high quality logs. For environmental reasons we also utilize the choice logs we occasionally find by beach combing. Sourcing our western red cedar "Mahogany of the West" in this manner may be a more labour intensive practice but it ensures exceptional wood fibre quality.

We have been milling cedar strips as well as complex Architectural mouldings with moulder technology for over twenty five years. By owning our own machinery, as well as designing and creating our own tooling, and not sub contracting out the work to others, we maintain quality standards second to none.

We offer our products in many different lengths:  "Courier Strips"  lengths  6′ – 8′ 6″ shipped by UPS, or 12′-20′  full length "Totem Strips" shipped via ground freight.